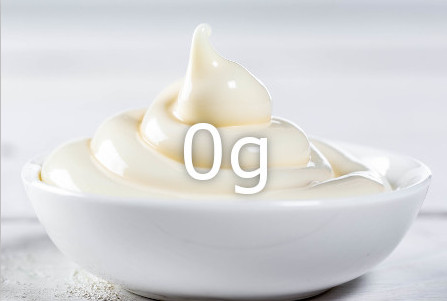 Keto Mayonnaise
INGREDIENTS:
3 tbsp apple cider vinegar
3/4 cups avocado oil (180ml)
INSTRUCTIONS:
Add the egg yolk, apple cider vinegar, lemon juice, sea salt, paprika and garlic powder into a food processor and blend for about a minute.
Then, while still blending, pour in about a tablespoon of avocado oil through the opening at a time. Wait a few seconds between pours for the avocado oil to emulsify.
Once emusified and looking like mayonnaise.
refrigerate. Keep for up to 2 weeks.
Nutrition Facts

Servings: 15

Amount per serving

Calories

101

% Daily Value*

Total Fat 11.2g

14%

Saturated Fat 1.4g

7%

Cholesterol 14mg

5%

Sodium 63mg

3%

Total Carbohydrate 0.3g

0%

Dietary Fiber 0.1g

0%

Total Sugars 0.1g

Protein 0.2g

Vitamin D 1mcg

6%

Calcium 2mg

0%

Iron 0mg

0%

Potassium 8mg

0%